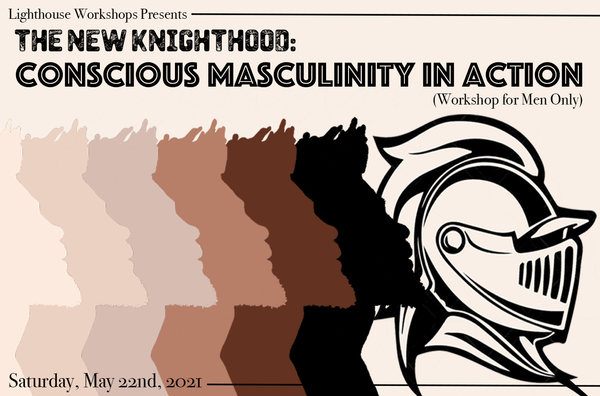 The New Knighthood: Conscious Masculinity in Action
For men only:
In this era of toxic masculinity, what does it mean to be truly masculine, in the cosmic sense? Men are all told what we should and should not do to be "real men" in our society. How much of this is true and how much of is social conditioning? 
What happened to the true values of the Knights of legend that had to do with honor, keeping one's word, a spirit of service, generosity, inner strength and fortitude? Do those qualities still exist in our world, even if they don't seem to be celebrated?
Join David Richeson and Jeff Cylkowski on an experiential "grail quest" to discover the deep sense of conscious masculinity that calls out within the heart of every man. We will work together to discover what lies beneath our daily pressures and what we have been told, to discover our authentic manhood and sharpen the swords of our internal will to learn how to conquer any challenge that we may face in our lives.
Saturday, May 22nd
10:45am-1:30pm
Institute for Hermetic Philosophy
146 w 29th Street (6th and 7th ave), suite 8w
Manhattan, NY
Fee: $20
We are taking precautions to keep you safe:
- Our space is specially equipped with powerful UV air purifiers in each room,
which remove airborne particulates and allergens and inhibit the growth of microorganisms.
- We check the temperature of participants upon arrival, to ensure normal temperature.
(If you are feeling sick or have symptoms, we ask that you please stay home)
- Face coverings within the space are voluntary.
Upon arrival, guests will be asked to sign a standard hold harmless agreement.