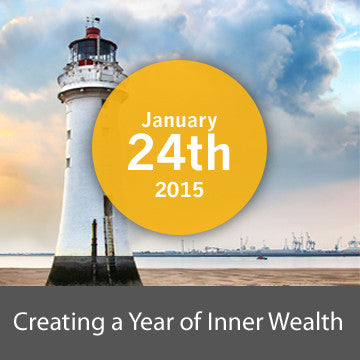 [CLOSED] Creating a Year of Inner Wealth
$20
[CLOSED] Creating a Year of Inner Wealth
It's January, a New Year, a New Beginning.  What if we could dedicate this year to generating our lives from that place within us that is the source of true wealth? The kind of wealth we all want, but perhaps find it difficult to name or describe in words... 
It is so easy to neglect our inner wealth. Often, we get so preoccupied chasing outer wealth, we get lost in the world of work, obligations and duties, tasks and stresses. We overlook the need to take time for ourselves; to connect with our essence, with our surroundings and each other; to breathe, to experience our talents; to know our ability to love and be loved; to feel our sense of peace, and to vibrate with our own inner nobility. 
Join Junod Etienne and Rosemarie Ramsumair to explore simple ways that we can discover these riches inside us, learn to enjoy them, and be able to share them with the world in 2015.
January 24, 2015 [THIS EVENT HAS ALREADY PASSED]
RSVP: ihpseminars@gmail.com
 9:45am - 12:30pm
Presented By Junod Etienne and Rosemarie Ramsumair
Want to learn more about Operative and Hermetic Philosophy? Check us out at http://www.ihpusa.org/